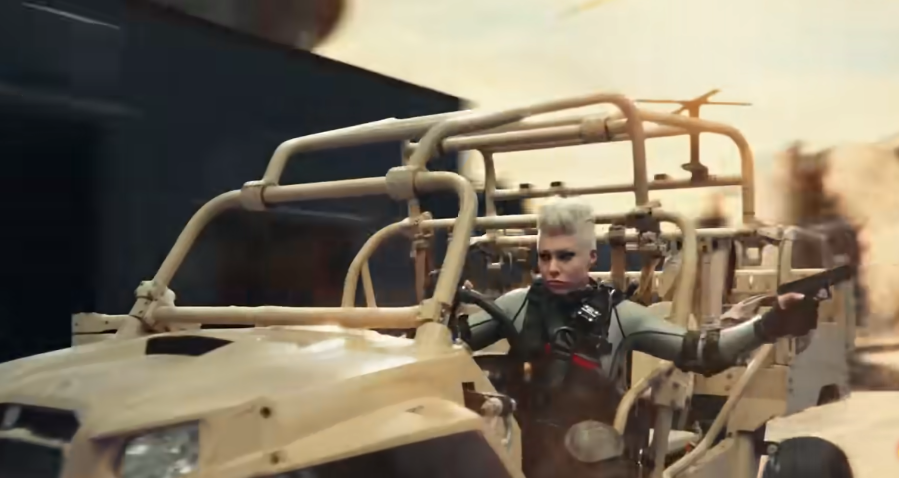 The hottest release in the gaming world recently has been the 3rd season of COD: Warzone. And with it came plenty of upgrades to the Verdansk map of the game. And whether you're a pro or a newbie, these changes need special attention. So, as you jump into season 3, look at the following tips and tricks to play better.
1.   Know your map
As you start playing in Verdansk, it is crucial to know the map. The Verdansk map might look similar, but there are several new additions and modifications to the map. Not knowing it like the back of your hand is only a call for death.
Being familiar with all the elements of the map helps you to plan your gameplay. It gives you an insight into some unpopular routes as well. This can come in handy if you're planning to catch your opponent off guard.
2.   Loot is crucial
Loot is the soul of any Battle Royale game. In COD Warzone, too, Verdansk, you must rely on loot to have more chances of winning. Loots helps you manage your money better. Especially in the initial stages, having good loot also gives you a head start.
Start planning loots even before you land. Look for relatively less crowded landing places to improve survival chances even as you're looting the enemy. And throughout the game, focus on getting the best weapons and resources.
3.   Contextual tap
Contextual tap is a powerful setting in the game. It can change the game for you by helping you reload and change weapons far more easily. You can go and look for use/reload behavior and set it to Contextual tap.
If you find it challenging to manage weapons easily, contextual tap is the solution. You can reload, pick items and interact with objects just by hitting the X key. This improves your overall game experience too and makes winning far easier.
4.   Cut your parachute at the correct time
In COD: Warzone, cutting your parachute speeds up your landing process. You might lose some health, but it is often worth it. Because if you land quicker, you'll have a few extra minutes on the ground. And we don't need to tell you how much of an advantage it is.
So while landing, try to cut your parachute strings a little early. Of course, if health is your priority, you shouldn't do it. But for better loot and a quicker start, make an early landing.
5.   Invest properly
As you collect money throughout the game, it is crucial to invest it in the right weapons and defense. When with the team, everybody must pool the money to figure out the essential resources and get them for whoever needs them the most.
Investing money judiciously will help you jailbreak in unwanted situations. It also enables you to get upgrades in between the game and surprise your opponents.
6.   Complete the contracts
Contracts are the quickest way to gain experience and money. Completing contracts ensures that you are taking something from the game even if you die. Some contracts give good resources, and they're always worth the hassle.
Contracts are like the mini-games inside the big game you are playing. Winning these have their perks, ones you'll definitely enjoy later in your game.
7.   Land at the correct place
Landing is as crucial as your gameplay. If you land in a good place, you will have enough loot and fewer opponent to face initially. It will give you enough time to collect your resources and gear up for the fight.
Not landing a good position means that you will struggle very early in the game. And a bad start will never make a good game. So land wisely, and think on your feet.
8.   Gulag is the key
Gulag is a crucial part of the COD: Warzone players' strategy. Once you die in the COD: Warzone, you are given a second chance in Gulag. It is a time-controlled fight, and the one who does the maximum damage wins gets a wild card to reenter the game.
Mastering Gulag helps you get a second chance to prove yourself. Though you have to get the loot again, you can still do wonders if you play with utmost caution after this lifeline.
9.   Play as a team
COD: Warzone Verdansk is a team game, and you must respect a good team spirit. Don't stray away from your team. It will make you vulnerable to attacks from opponents, and you won't be able to handle them alone. You will most likely be killed if you try to get things done by yourself.
You can be the best player in the game, but you cannot survive the attack from all sides. Hence, you cooperate with your team as best as you can.
10. Know your strength
Every player has different sets of strengths and weaknesses. You must know all your strengths and strategize accordingly. In Verdansk, too, make sure you allocate roles to team members before starting out.
Making a customized strategy for your team ensures that you are not caught off-guard if something goes wrong. Everyone will play their parts, which will, in turn, provide a smoother game.
Conclusion
While these tips will undoubtedly help you, you can also check out other warzone hacks pc. Keep playing, and you'll surely master season 3 of Verdansk soon. Comment down below your own experience of playing Warzone and other tips you might have.