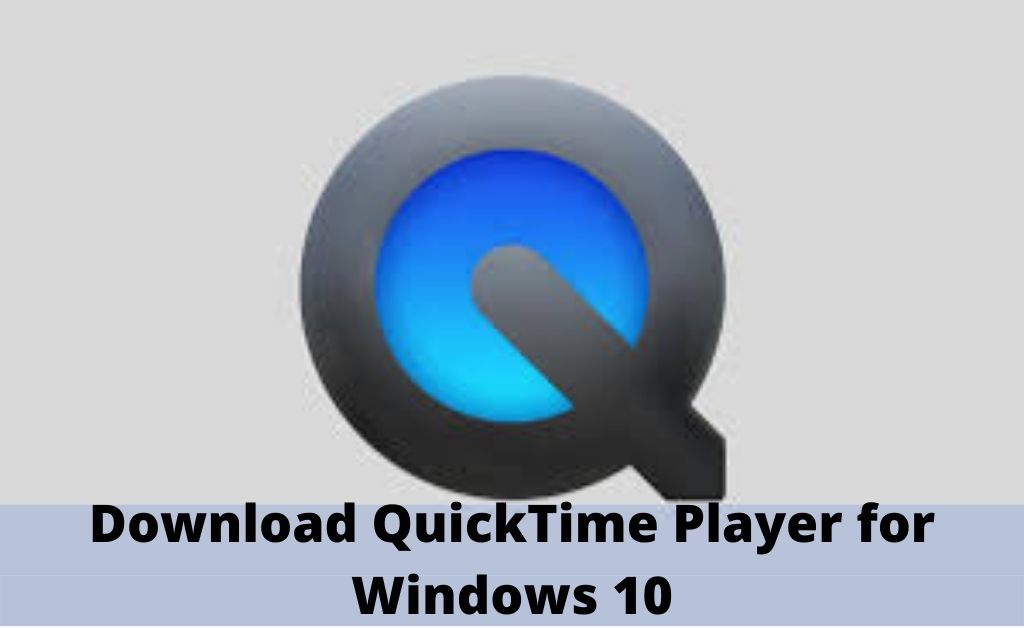 QuickTime player is developed by Apple and was supported on Windows till January 2016. After that, Apple officially stopped the support and hence the QuickTime updates for Windows. Even though there is no support of QuickTime for Windows 10 officially, there is still a way of downloading it. If you are using an older Windows version or Windows 10, you can have QuickTime installed on your computer.  
Procedure to Download Quicktime Player for Windows 10
To download QuickTime for Windows 10, you have to visit the official website of Apple Support. From there, you have to click on the button for starting the downloading process. After the QuickTime installer has been downloaded, you have to click on the QuickTimeInstaller.exe. It is better to choose the option of custom installation. This will provide you with more control over the process of installation.   
During the installation process, the QuickTime Player and QuickTime Essentials will be selected by default. The options that will not be selected are the QuickTime for Java, QuickTime Picture Viewer, and QuickTime Web Plug-in. 
These plugins are not necessary to run the QuickTime Player, however, if you need the feature of these plugins, you can select them. In the custom installation process, you will be able to select the plugins you want. For anyone who requires QuickTime Player for the software of video editing or any other software which requires it, the only plugin you will need is the QuickTime Essentials. 
The Need for Downloading QuickTime for Windows 10
There is no need for QuickTime Player on Windows 10. If you are looking to support the .mov format of the media files by Apple, then there are many good media players out there. Unlike before, the browsers also don't need the service of QuickTime Player. However, there is still very few site present which only supports the QuickTime Player. In order to view media from these sites, you need to have QuickTime plugin installed on your computer. Other than this, the majority of sites don't need it anymore. 
However, the only situation where you absolutely need the QuickTime player for your Windows 10 is that if some software needs its functionality. Although, it will be much safer if you carry the task requiring QuickTime player on a sandbox or virtual machine to protect your system. 
Should you Download the QuickTime Player for Windows 10 or not?
With no QuickTime update, it is not good to download QuickTime for Windows 10. With said that you must decide it based on your situation. However, if you need to use the feature of QuickTime player for Windows 10 because of another software depends on it, then there is no way but to use it. It will be better if you consider installing it on some virtual machine. This will protect your PC from any attacks. It is not a permanent solution but it is better if you are not using any additional security for your computer. 
When you will download QuickTime for Windows 10, it will install 3 different programs along with it. After you are done using the QuickTime Player, you have to remove all 3 of them. Follow the given steps to successfully execute the process:-
First of all, you have to open the settings option on your computer by pressing the I and the WIndows button simultaneously. 

After that, you have to click on the option of "Apps". Then, select "Apps & Features". If you have updated to the Creator Update, then this process will take you to the right place. For anyone who has not updated, they need to go to the option of "System".

Then, you have to click on the "QuickTime" option once. After that, press on the button of "Uninstall". Then, you have to follow the on-screen instructions to remove QuickTime Player form your computer. 
You have to do this process for the other two software as well. This software are Apple Software Update and Apple Application Support.    
Conclusion
So, from the above discussion, it is clear that the need for QuickTime players is very limited. With no QuickTime update from Apple, it is very dangerous to use it. However, if you are using some software that requires its services to work properly, then you can download embedded video. But it will be better to install it on some virtual machine. This will reduce the risk of your PC.