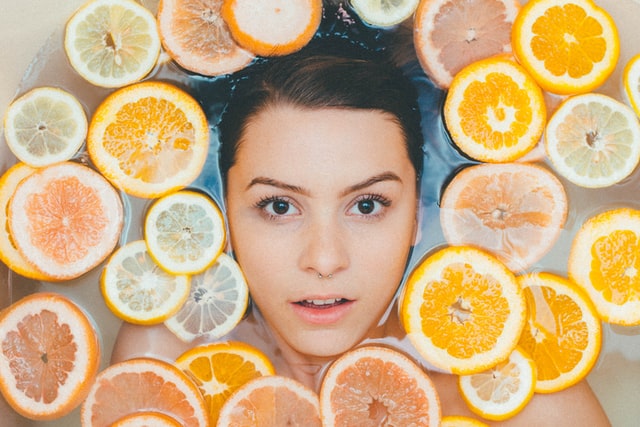 The spa industry has seen pretty consistent growth in the past decade, giving birth to 22,430 spa businesses in the US alone in 2019. However, the number has declined to 21,560 in 2020, showing how spa businesses are among the most negatively affected industries by the global pandemic. 
Due to how spa services naturally involve a lot of physical interactions, a lot of customers are still reluctant to visit their favorite spas even today in the recovery period after the pandemic. Meaning, spa businesses need to level up their spa marketing strategies if they really want to get more client appointments in this post-pandemic world. 
Below, we will share some of the most effective spa marketing strategies you can use to gain clients' interest and get more client appointments to your spa business. 
Let us begin right away. 
1. Strengthen your online presence
Digital presence has been a very important focus of any marketing strategy in the past decade, but with the pandemic accelerating many people's adoption of online technologies, it is now even more important than ever. 
When discussing online presence, we have to consider several different channels: 
A well-designed and functional website
Your website should be the foundation of your whole digital presence. Even if you have strong social media profiles with a substantial amount of followers, you still need a website. The website should be reliable and well-designed to help establish your credibility as a brand, and it should: 
Be properly optimized for SEO so your clients can find it (optimized for target keywords, mobile-friendly, loads fast, and so on)

Display your contact information so your clients can easily find it

Include attractive and optimized photos and videos

Offer a reliable online booking system so clients can easily book your service (more on this later)

Be easy to navigate

Communicate your spa's unique value proposition; what sets your spa apart from your competitors, and what benefits you can offer your clients

Show an attractive description for all your services, including discounts and offers
Social media presence
You should mainly focus on Instagram, Facebook, and Pinterest, but you can also use other platforms where your target audience is. 
You should: 
Post regularly. Consistency is very important in building your social media presence. Make sure your content is relevant and valuable for your target audience. 

Use paid advertising options according to your budget. It's important to find the right balance between your organic efforts and paid advertising investments. 

Use relevant hashtags so you can reach more people. 

Encourage existing clients to mention your business in their posts. 

Run contests and giveaways to generate more engagement. 
Local SEO
Besides social media, the most common way people learn about local businesses including spas is via Google serach for queries like "spas near me". 
For these queries, Google will put results from Google Maps above the top organic results, so by ensuring your spa is on the top spots of Google Maps, you can effectively reach more potential clients. 
In short, you should implement local SEO or Google Maps SEO by: 
Claiming and verifying your Google My Business listing for your spa

Optimizing your listing by providing accurate and complete information and including well-taken, attractive photos

Building local citations by listing your spa in online spa and wellness business directories for your city. 

Encouraging your clients to leave positive reviews, especially on your Google Maps listing but also on other relevant review sites. 
2. Make it as easy as possible to book your service
In this day and age, you should definitely integrate online booking on your website, and provide links to your online booking system on your social media profiles. 
Manual booking via email and phone calls is simply no longer desirable both for your clients and your staff. By integrating online booking, you can effectively eliminate issues like no-shows, double bookings, and more that might hurt your revenue and profits.  
You can integrate an online spa appointment scheduling software to streamline the online booking experience and automate the scheduling process. Meaning, when your client books your service, Bookeo will automatically update your calendar so you won't accidentally book two clients on the same slot. 
3. Leverage photos and videos
Having well-taken, attractive photos and videos are crucial for your spa business.
Make sure to regularly post attractive photos of your facility, as well as your clients (with their permission, of course). Also, leverage videos whenever possible. You can experiment with various types of video content like ads, tutorial videos, behind-the-scenes content of your team, and so on. 
You can use videos to effectively showcase your facilities and services. 
4. Build relationships within your local community
You shouldn't underestimate the power of offline marketing: 
Join local trade shows and exhibitions, they are great opportunities for meeting new clients and potential partners

Join a social cause. This is an effective way to establish your credibility as a business and also build more awareness.

Build relationships and long-term partnerships with non-competing businesses in your area. Develop cross-promotion campaigns with them. For example, consider partnering with hairdressers, makeup artists, and wedding vendors to cross-promote each other. 
5. Maintain customer loyalty and encourage referrals
People are more likely to visit a business recommended by someone they trust: influencers, but also friends and family members. 
Maintaining customer loyalty and ensuring they keep coming back is, in fact, more important than attracting new customers. Also, satisfied customers will promote your service to their peers and family, turning them into advocates that can help your spa business grow. 
The dream is to have your clients automatically promoting your spa business without any effort on your own. 
You can leverage this by creating a referral program, incentivizing your existing clients to promote your spa to their peers. It doesn't have to be very complicated, and a simple group discount option (i.e. 10% discount if they bring a friend or family) is often very effective. 
Be creative with your loyalty and referral program. For example, you can offer a free service for their 10th visit in the same year, or have a customer loyalty card that will guarantee them special offers.