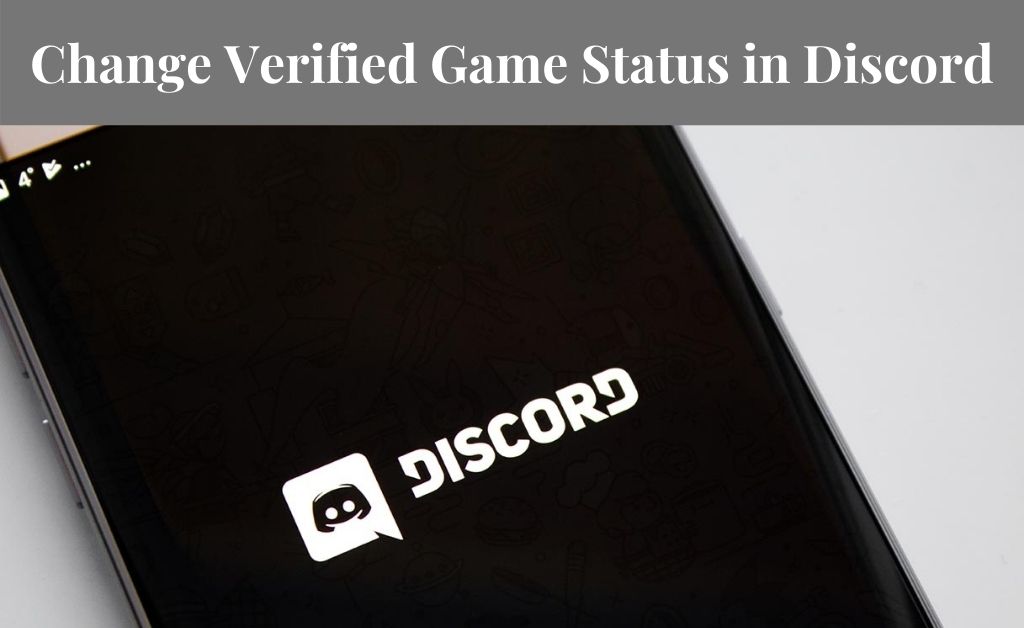 Are you an online PC gamer? Then you probably must know about Discord. Discord is basically a free app that enables you to chat with other online gamers. In other words, Discord is just a chat app that lets you chat and interact with other players during any gameplay. Besides, it also provides various options such as Voice chat, video calls, text allowing you to connect and communicate with the players. 
Apart from that, the Discord comes with another option that is the Custom online status that will allow players to know what games you are playing or what are you doing when you are not available to the other. Perhaps, if you want to make it creative, then this is a very easy way to keep things interesting. Although changing this game status is a bit tricky, if you are here to know about it, then you are in the right place. Here, you will get complete information regarding Discord custom status.
About the Online Status Options on Discord
Probably you might not know but there are four online status options on Discord. These are as follows:
Online:

This is when you are playing games and interacting with others. In this option, besides your Avatar, there is a green light.

Idle:

This option is when you are not near the computer. Basically, the option is AFK (Away From Keyboard) for a certain period of time.

Do Not Disturb:

This option is when you want to get any notifications. Therefore, there will be a red circle beside the Avatar.

Invisible:

This is a smart option that lets you access the Discord entirely but keeping you appear offline.
Here is How to Change the Discord Custom Status:
Now as you know about the fact of the status of the Discord and its options. Let's now look for solutions on how you can change them manually.
Change your Online Status in Discord Manually
By now, you must know that Discord has an auto-detect system that can recognize the games you have on your computer. For instance, if you are playing Minecraft, the Discord will automatically generate and show "Playing Minecraft" beside your Avatar. However, Discord will only show messages only when you are playing a verified game. That is any game that is connected or into the Discord database. 
However, to edit for unverified games in Discord, there is no direct way. Perhaps there is a way out that lets you change Discord custom game status for unverified games.
At first, run the unverified game in the background, then open the Discord. Followingly, open the User Settings.

Now, click on games that are located on the left menu. And just add it on the right side.

After that, add any games you want from the list which are present manually.

Lastly, type whatsoever you want to put as status.
Follow the above instructions to achieve any custom status you want. Besides, this message stays until you are into that game as soon as you close the game the status changes. 
Though if you do not want any of your online friends to know about the fact that you are playing a game or what game you're playing, you just need to simply turn off the game status. So to access it, you have to go through the above. Then there is a setting that is "Display Currently running game as a status message" and you have to toggle it off.
How you can Change Verified Game Status in Discord?
Although you are known to the fact that you will not be having any control over the verified games, still you can change the way Discord works for such cases. The running app is always there in the Task Manager. So, you can manually change it. Then add any process and let Discord display that apart from the game you are playing. 
For instance, suppose if you are playing League of Legends and you don't want your other online friend to see it, then you have to just open an unverified game or program and in accordance with that Discord will pick it up and name it something else.
Though Notepad ++ is a very useful app for this. Because this app is not currently verified by Discord. So, if you have Notepad++ running in the back, follow the Discord and show it something else. However, it is not guaranteed to work for all cases. Although, it is a good way to change what you're playing on Discord.
As you know, game status is a clean way to tell other online people about what game you're playing. Besides, it is also a fun way to interact with new people and to show cool stuff.
Conclusion
Overall these are the ways for Discord custom status and to change the status of the message. It is up to you now with what solution you want to use for Discord custom playing status