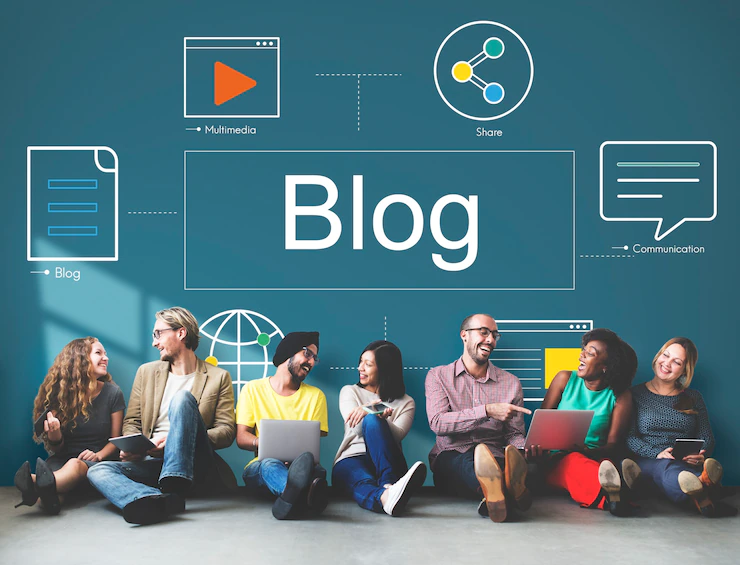 More than half the world's population actively uses the internet as of 2021. Internet users have 1.18 billion websites that they can surf from. But, only 17% of those websites, i.e. 200 million, are active.
If you don't want your website to get lost, like the 980 million neglected ones, then Google's front page is the place you want to be. Easier said than done.
Having a website that people want to visit is the goal. And two ways to reach that goal is through Guest Blogging and Blogger Outreach. These tools are imperative for your SEO strategy. But knowing how to implement it correctly makes all the difference in the world.
Guest Blogging 101
Guest blogging is often brushed off as the last resort. This is because guest blogging needs consistent effort before you're successful.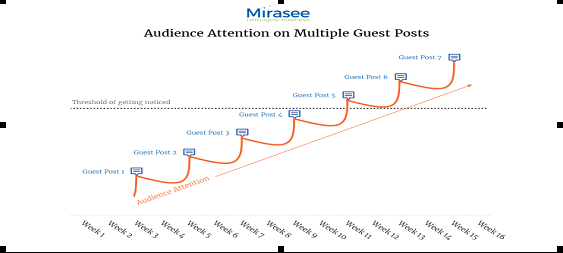 The number 1 requirement for your guest blogging strategy is patience. Let's discuss some others.
1. Start small
Most would warn you that this is the biggest no-no. And while they're partially right, jumping straight to blogging on the highest authority sites is impractical. Small websites don't automatically mean spam websites.
Identify websites in your niche that are on par with your business. They could've started at the same time as you, or have similar traffic numbers. Keep your initial blogging outreaches in this circle. You are likely to get more responses and blogging opportunities.
Guest Blogging tip: You may have to negotiate a blog exchange. This makes people more forthcoming to post your blog on their website.
Here are some methods to find websites that accept guest blogs
Google string search results
Twitter keyword search
Google reverse image search
Online directories for guest blogging websites
2. Make a pitch they can't refuse
Once you've tracked the websites down, the hard part begins. For a third-party website to want a stranger's content on its website, there needs to be a high-value proposition. But you can't promise unicorns when you've only got horses.
But hey, there's nothing wrong with horses.
Write a content pitch that you'd be willing to accept. Sprinkle in the fact that you've engaged with the third-party's content. A compliment or two won't hurt either.
Next, come up with appropriate article titles. This will tell them that you've gone through their website and what they're reading isn't just a cold email.
Lastly, realistically tell them how your blog will benefit their website. This is where a professional blogger outreach service can help you. They are likely to have contact with high-authority sites. This betters your chances of getting a positive response.
If you're choosing to cross this hurdle on your own, remember to keep the email short.
3. Write your guest post
If you've got to this step, great! That means your pitch has been accepted.
Your article can't be a shot in the dark. Read some articles on the third-party's website to get a sense of their editorial style. If it doesn't make sense to you, ASK THEM.
Now, let's not kid ourselves, you're writing this post to get a backlink to your site. Most websites accept two backlinks in one blog. But don't just link to your website. Make the effort to include some internal links as well. This will help boost the SEO of the blog host's website as well.
4. Follow-up
Once your guest post has gone live, remember to reach out and thank the webmaster. You may not get a reply, but the gesture will be appreciated. And it will also help for future guest posting opportunities.
Spread the word on social media so you can divert some traffic to the third-party's website. And if anyone comments on your post, remember to reply to it.
Blogger Outreach 101
Companies are dedicating a portion of their marketing budget to influencer marketing. This speaks for how successful the tactic is.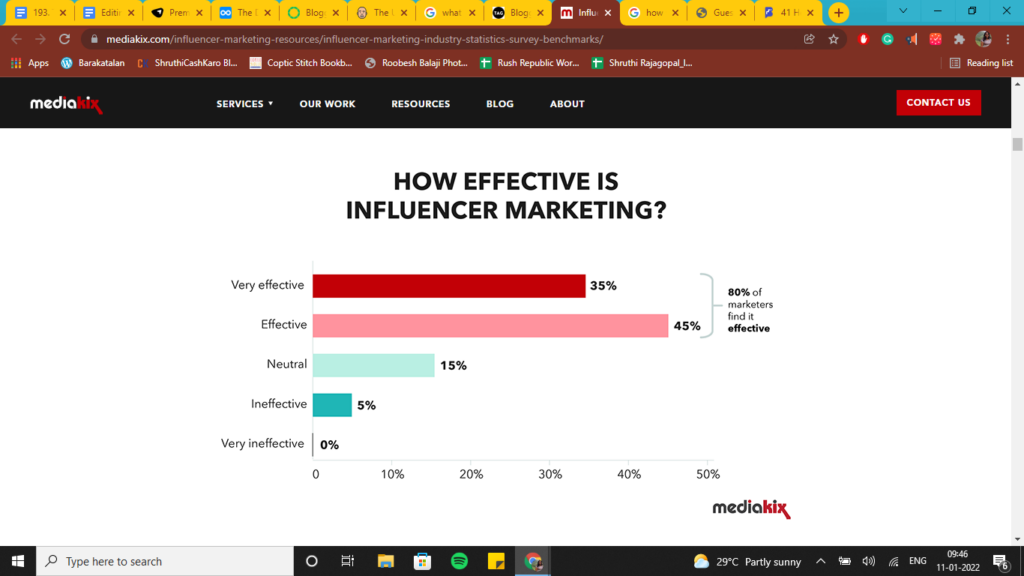 Blogger outreach is a form of influencer marketing that will help you reach a wide audience base. Here's how to do it.
1. Find your bloggers
Like with guest blogging, you can't jump the gun with your blogger outreach. You have your high-tier and your mid-class bloggers. Make a database of both. Here are some resources that can help.
AllTop: This is a directory of the top blogs in various sectors.
Twitter: Search for hashtags in your niche. The people tweeting these hashtags are most likely influencers in your sector.
Google: Again, search for keywords in your industry. The top blogs that show up are the highest influencers in your segment.
LinkedIn: This is the hub for professional influencers. Join a bloggers group to get in touch with people who have the same interests as you. You can also follow hashtags in your sector.
2. Cyber-stalk (or research) them
Once you've come up with a list of 50-100 bloggers, take the time to do personal research on them. Compile information like their follower count, the number of posts they make per week.
Make a note of their domain authority. You can find this information on Ubersuggest or SEMRush. Having all this information in one place makes a big difference.
Next, give each influencer a follow on their most active platform. You can't tell someone you're a fan of their content and not even be on their follower's list. To take it a step further, spend time commenting on their blogs or engaging with their social media posts.
3. Reach out to them
Think of it this way—the influencers you're reaching out to are like the mainstream celebrities of your sector. Leonardo Dicaprio won't reply to just another email, would he?
Your email needs to entice the influencer. If you've engaged with their posts before, they're more likely to reply. Second, don't make the email sound pushy. Yes, your agenda is for them to retweet your article, but don't come off too strong.
Make your email casual. But throw in hints that you're their biggest fan. Attach a link for the article you want them to share.
Blogger outreach hack: Give a backlink to the influencer you're contacting in your blog. This will give them an incentive to share your content.
If the influencer likes your article, they're likely to share it. But here are some tips to help nudge them in the right direction.
Ask for their feedback. If they reply, you can then ask them if they would like to share your work.
Tell them what you can give in return. Can you promise traffic to their site? Make this information clear in your article. This will help increase the number of replies you receive.
Most influencers have been in the place you're at now. So chances are they will reply to you if you have value. When you start out, the number of replies you receive will be disappointing. But with consistent effort, both blogger outreach and guest posting will be a good ROI.