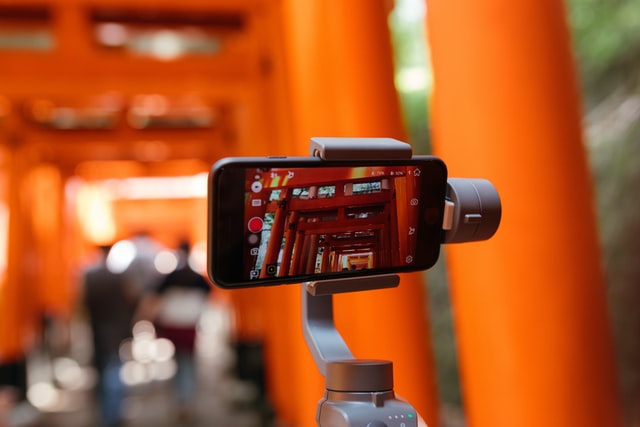 As per Statista, over 3 billion internet users spend their time watching videos at least once per month. This number will grow in the coming years. Furthermore, it is responsible for a shift in digital marketing towards the usage of videos. Marketers and businesses are devising marketing strategies to make videos and eventually generate sales by addressing the popularity of videos.
With all this, let's understand better why videos are important for digital marketing.
Videos Connect Better
Videos are a set of pictures in motion, with every picture or frame conveying a meaning of its one. When this is applied to today's digital marketing, it takes care of viewers' emotions, usefulness, and relevance of the product. So, when a viewer goes through such videos, it will engage and connect with him/her emotionally.
It also establishes a sense of trust because your video shows that your brand is focused on the client's needs. It also makes your potential client understand how the product or services are relevant to him/her.
Videos Enhance Sales
Given the competition in today's time, every potential customer has a wide range of services to choose from. Thus, it is important for him/her to know why the service serves him the best.
With the usage of the right tools and tone, you can create a short video for your product and share it with the next customer. You can also edit videos that give a detailed explanation of your product. Either way, the potential client gets a visual perception of the product.
As per the reports, when such videos reach a large audience, as many as 74% of viewers actually make a sale—clearly stating that videos can enhance sales.
Seo Favours Videos
Yes, this is true because SEO-based engines keep track of website activities. One such parameter is how much time an average visitor spends on a site.
Your company's website has videos on the landing page or the product page. The chances are that your visitor will take more time to watch the video than to swipe different photos of the same piece.
As a result, the visitor spends comparatively more time on the website, and the SEO takes note of it. This is further strengthened by the acquisition of YouTube, the largest video streaming platform, by Google. So, create videos, add relevant titles and keywords, and let SEO do the rest.
Videos Are Good At Educating
When a customer or a website visitor plans to buy an item, he/she can easily begin searching for it from the comfort of their home. The website pages and other video streaming platforms also talk about the features, drawbacks, and use cases of a product.
This makes videos an amazing source for the customer to gain the right education for an item. In research by HubSpot, up to 97% of customers said they found video descriptions helpful in selecting the right product as per their needs.
Reach The Lazy Buyers
As we know, videos are engaging and offer quick learning and information. The same can be applied to get hold of the not-so-active online shoppers. Furthermore, it is easily accessible.
Since videos offer visual and audio combined, it impacts your viewer with double power. As they can see and hear what the product is all about, how it serves the problem, and are more confident about converting the lead into a sale.
Videos Are Acceptable Everywhere
Product-related videos are acceptable on all platforms, not just the product page or the e-commerce website. This includes the social media ones. Nonetheless, sharing information about the product and redirecting them to the descriptive video is always possible.
For this, your marketing team can utilise all the social media platforms. You can tweak the audience's interests with the different durations of videos. Later on, leverage it to keep the viewers engaged and motivated towards the product.
Another factor to consider is that customers also support entertaining videos and detailed ones. This means that although the promotional video is expected to contain relevant data, it can also include creative elements which keep the viewer engaged till the end.
Appealing To The Smartphone Users
Out of the total internet users of the world, almost 90% of them use the internet on their phones. This signifies the importance of creating videos compatible with mobile apps and websites.
The reasons are obvious. Smartphones are easy to use and have an active internet connection. Thus, accessing videos is possible even on the go, which saves time.
Studies suggest that the number of smartphone users will increase twice as compared to smart TV users. And 1.4 times as compared to desktop users.
Types of videos for digital marketing
Let's take an overview and understand the types of videos which can accommodate the above features and improve the ROI of making videos and editing them.
Explanatory videos:

In this, you can talk about the features, use cases, instructions to use the product, and even the maintenance tips of the same product. This can be done in a series of videos or even a single one, as long as they are adding value to the client's knowledge.
Feedback and review videos:

In this, you can connect with the existing buyers of the product and ask them to share how the product is working for them. This honest feedback can help you win your next customer, as he/she now knows that the product is actually useful.
Live videos:

Although these are more effective on

social media

platforms, they have a huge success rate. In live videos, you can connect with the audience in real-time. You can have demo sessions, FAQ sessions, and even a revealing event for the upcoming product.
Final Takeaway: Looking at the Numbers
Over 70% of marketers use live stream videos, and 47% of businesses use promotional videos. Also, more than 50% of businesses are using videos on their landing pages themselves. With improved strategies around videos, 83% of businesses have recorded a good ROI from video marketing alone. 
This clarifies that videos hold enormous potential. And if crafted the right way, your business will experience significant growth from day 1.