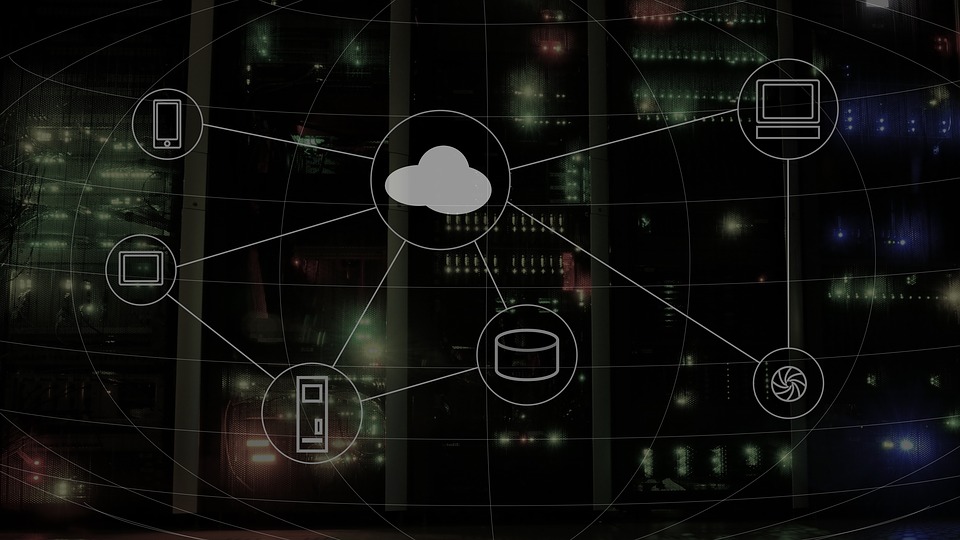 Cloud computing refers to providing computing resources such as computing power and storage through the internet. Users do not have to download and install the resources that they need as they are available to them on-demand. The user can develop apps, test them, and deploy them using the cloud. Google Cloud is the most popular cloud computing service provider.
Google cloud provides scalable and reliable service to users that ensures they can build, test and deploy apps. They also offer computing services for mobile, back end, and other web solutions via the internet. It is essential to mention that Google provides an easy-to-use backend with a simple file system. With Google having acquired Cornerstone Technology, it will be easy for its clients to migrate their mainframe systems to the cloud computing platform. Many companies are switching to Google Cloud because it enhances cybersecurity at reasonable prices.
Types Of Cloud Computing
Here are the types of cloud computing.
Public Cloud
The public cloud allows users, also known as tenants, to share computing resources. These computing services are very economical for small businesses on a small budget. It ensures that they do not have to spend money on internal servers or maintenance of said servers.
Private Cloud
A private cloud is not shared, and only one company or individual has access to it. The user bears the costs alone, making it a little bit more expensive than the public cloud. That said, a private cloud provides the highest control and security for users.
Hybrid Cloud
The hybrid cloud is popular with companies looking to enhance the scalability of their company infrastructure. It combines the qualities of private and public clouds. Companies can store their sensitive information in the private cloud and benefit from the public cloud.
Community Cloud
A community cloud is shared among companies in the same industry, such as finance, or those with the same goals, like organizations that help disadvantaged children. It is built to serve specific needs and complies with several security policies.
Industries That Can Benefit From Google Cloud Computing
Companies in the following industries can benefit from using Google cloud computing.
These include banks, mortgage companies, and brokerage firms.
Manufacturing industries including, consumer goods, petroleum, and telecommunications companies, can benefit from cloud computing.
These include government ministries, government corporations, congress, and regulatory bodies.
Institutions such as hospitals, clinics, and health insurance companies can benefit from Google Cloud computing services.
The education industry includes schools, colleges, universities, and technical schools.
Commercial real estate companies, residential and industrial real estate companies can use cloud computing to store data and save on operational costs.
Many other industries can benefit from cloud computing including, Pharmaceutical, IT/TES, and transport industries. Google offers affordable prices for their cloud services that both small and medium companies can afford to use. They offer the best security for your data so you can be assured that company and client information is safe.
How can Cloud Computing Change the Workplace?
Business and IT decision-makers in large and medium companies believe that cloud computing will have a huge impact on how people work in a few years. 77% feel that companies will be using cloud computing for their needs, and 64% that everyone will have access to computing by 2029. It is expected that by the same year, cloud computing will be a significant driver of revenue for most companies.
Cloud computing allows individuals to access company data from anywhere in the world. Access to the information is granted based on device and user instead of boundary-oriented methods such as firewalls. The idea is that devices can communicate with the managing host and get granted access. Individuals and devices that are not approved to access company data will not get access to the company cloud. Security on the Google Cloud is continuous and, therefore, better than the static boundary-oriented kind.
Cloud computing can help enhance revenues because it reduces a company's operational costs. It consumes less energy, staff members can spend more time on innovation instead of server maintenance, and companies do not have to rent huge office spaces as they can hire remote workers.
Cloud computing will also ensure that companies can continuously develop their products with constant updates and versions. That means you can modify products to react better to the changing user needs.
Cloud computing is more efficient and faster and offers a brand new way of handling cybersecurity, stopping bot attacks, and managing data storage.
Machine Learning
As mentioned above, cloud computing allows for continuous innovation and growth. That means there is a lot of data available that can be the basis for machine learning. Machine learning refers to a machine's ability to display intelligent behavior such as problem-solving, learning, and natural language recognition. That allows machines to do data analysis and find patterns, for instance, to enhance the accuracy of medical diagnoses.
Devices can identify patterns in unstructured-data and merge real-time input with historical data to make predictions about products, companies, or ideas. Cloud computing in this way can revolutionize data analysis and artificial intelligence.
Transitioning to Cloud Computing
For a smooth transition to cloud computing, it is essential to choose your platform based on company needs. You can choose to use multi-cloud or single-cloud services. Multi-cloud offers your company access to a lot of new data, which can help enhance innovation.
It is also essential to allow your staff members to experiment with new cloud-based tools as they are likely to find new ways to apply them to your business. You should also ensure that your firm embraces open source so that your team learns how to build software and the technologies that make cloud computing a reality.
Google Cloud The Future of Cloud Computing
Google cloud is ahead of other cloud service providers in providing and promoting the use of cloud technologies. It is affordable, and therefore excellent for small and large companies. It offers opportunities for companies to pool their knowledge through community clouds which enhances their problem-solving abilities. Users of Google cloud computing, such as Telegraph Media, have already begun to see the data analysis benefits as well as the opportunities for innovation you can find in cloud computing.