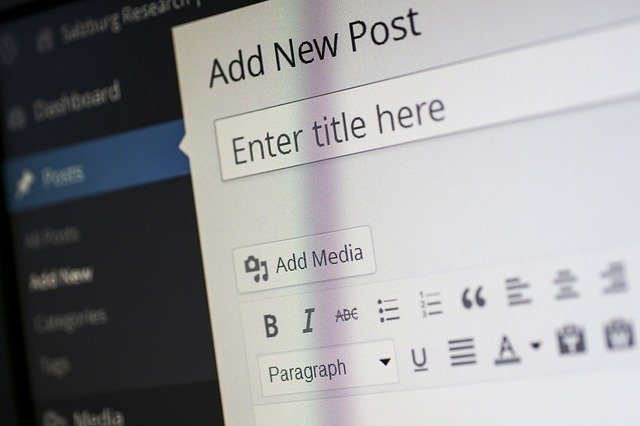 One of the problems faced by writers and bloggers today is to make sure that their content is 100% unique and fresh for their readers. Today writers have to focus on checking their work for plagiarism to save themselves from the ugly consequences related to it. The problem of plagiarism has increased a lot over the past many years. This is just because of the availability of millions of blogs and websites on the web. Today you can find more than thousands of posts written on the same topic by different writers worldwide. This availability of tons of content on the same topics can create a lot of trouble for you in accidental plagiarism. 
This short post will guide you about the different ways you can stand out from your competition and create unique/original content!
Different ways to create unique and original blog content!
Here are some of the common and helpful ways that can assist you in creating unique content:
Make an independent research 
One of the common reasons plagiarism occurs in content is that you might be taking references from only one source. If you are reading and digging on one source, your content will have sure similarities with it. We would suggest you make independent research on different sources and works of different writers to avoid the chances of accidental plagiarism. We would also suggest you keep yourself engaged regularly so that you can know about the insights of the niche you are working on!
Brainstorm different ideas
When you have made your research on different sources, you have to spend some time brainstorming. You can think of ideas and your point of view that you can present in the article. If you are related to content writing, you have to make sure that you focus on learning different techniques related to brainstorming. This is an effective way to create unique and original content!
When you are writing content, you have to ensure that you don't avoid any ideas or potential concepts. You don't have to pick a side when you are writing content. Rather, you have to write blog content so that it doesn't show that you are promoting a published source. You have to formulate your post so that it compliments and covers all points relevant to the topic.
Use citations and references 
While you are creating unique content for a blog, you should always make sure that you are using the citation technique to avoid accusations of plagiarism. Citation is done when you are taking references from a certain article to support your point of view. You should know that citation is not an easy job, especially if you are unfamiliar with it. Use the modern online plagiarism checker tools. You can easily help yourself by inciting content and learning how to do so!
Use an online plagiarism checker tool
Using an online plagiarism checker is the best way to ensure that your content is free of plagiarism. When you create content for your blog, you have to make sure that you connect with an online plagiarism checker. There are many plagiarism checker tools can help you check duplication of all sorts, but the free plagiarism checker by PlagiarismChecker.co is one of the leading resources in this regard. This plagiarism checker is considered to be best for bloggers. It can also be used for free with some limitations. This online plagiarism checker is quite helpful for checking whether your content is unique or not; if you find plagiarism in your content, you can remove it or rephrase your work!
Use paraphrasing technique 
One of the most techniques utilized to avoid plagiarism is paraphrasing. Paraphrasing refers to the rewriting of content so that the original meaning of the sources stays intact. You should understand that paraphrasing is not an easy job, and it requires a lot of practice. If you don't want to waste your time practising paraphrasing, you can also connect with the online paraphrasing tools. Digital paraphrasing tools can help you rewrite the content and remove all sorts of duplicate content. 
Don't copy your reference content 
When you take references from a source, you have to make sure you are not copying the content. You should do your research, write down the important points and create the new article all by yourself. If you take peaks on the original post or copy exact words from it, you would face the consequences of plagiarism.
There are multiple types of plagiarism that you have to save yourself from today. This is why we would suggest you use the online plagiarism checker tools. These tools would confirm the authenticity of your work for sure. The online plagiarism checker tools can save a lot of your time and money spent on manual checking and screening content!