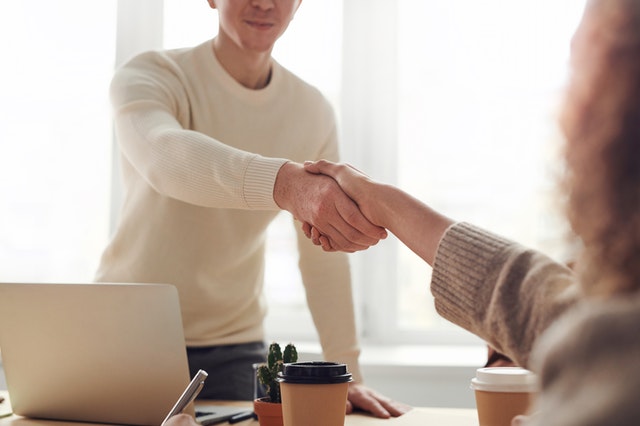 The pandemic has affected the livelihood of millions of people across the planet. Some have had to face unemployment, while many endured massive pay cuts. In the US alone, unemployment more than tripled in just three months with the arrival of COVID-19. During these volatile times, pursuing your dream job is undoubtedly a challenging task. So, you need to ensure that all bases are covered to increase your chances of getting hired.
One critical area you should plan ahead for is the employment background check. Today, 96.1% of employers carry out a background screening on selected candidates. What it unravels has a significant say on whether or not the candidate gets hired.
And, what do employers look for in a background check? Traditionally, hiring managers wanted to verify a candidate's identity and cross-check references. In addition, based on the job responsibilities, they may want to know about criminal records and driving history.
But times have changed, and the risks of a bad hiring decision have dramatically increased for organizations. Technological advances have brought in greater transparency and information accessibility. We're living in a highly inter-connected world today. The wrongful behavior of one employee is enough to create a massive scandal and damage business reputation.
As a result, employee background checks have become incredibly exhaustive. Hiring managers will not leave any stone unturned. They want to know everything about you, from your financial information to social media activities.
In a way, this curiosity is justified. But it could pose several issues to a candidate. To begin with, not everything that's attached to your name is accurate, and there could be countless such information available without your knowledge. It's also an intrusive practice that could strip away your privacy.
But the fact is, the risks are too high for employers to give up on employee background checks. Of course, there is legislation to protect employees from unfair and unjust screenings. But they will only go so far. So, you need to ensure that a pre-employment screening can deliver a positive impression and doesn't hurt your chances of getting hired.
Take charge of your data footprint.
To tackle an unimpressive background check, you first need to find out what your background report might look like. A people search site is the best option to identify what personal information is available online. An employer would likely opt for a comprehensive paid report. So, it would be worth the investment for you to get hold of one, too. Then a Google search could help you identify where most of these data come from. For example, they could be on third-party websites, personal blogs, or social media. Once you have this information, start removing damaging content and correct inaccurate data.
Now, taking charge of the data footprint could be tricky for someone with an extensive online presence. Millennials and Gen Zs who grew up with the internet would find it especially difficult to tackle. Their digital data trail could be overwhelmingly large compared to that of their older counterparts, who gained exposure to cyberspace much later in their lives. In such instances, an online reputation management service could be useful.
Balancing risks and rewards.
Today, data flows within a vast, interconnected online ecosystem. As a result, they're much easier to access, share, distort, sell, and even steal. Information you share on one platform could invariably turn up elsewhere, often without your permission. So, taking charge of how, when, and where your personal information travels is a challenge.
The best solution, therefore, is to avoid putting out content or to share as little as possible. But for many people, maintaining a digital presence could provide tremendous benefits. It could help network and connect with people halfway across the planet, seek new opportunities, and learn. After all, becoming a digital hermit could kill your career.
This is why you need to strike a balance between the risks and potential rewards of the information you share. To a large part, it could depend on your risk tolerance and the level of data privacy you require.
By the end of the day, removing digital data is not as simple as erasing written information. Once it's uploaded, you'll inevitably lose control. You can, of course, try to delete it from the online source. But in the long term, this will not assure permanent removal. That information could turn up somewhere else, or even worse, it could be stolen.
So, practicing caution when it comes to how you share information is the easiest method to ensure a clean background check. It might be your best bet to truly take charge of your data footprint and eliminate any damaging effects on your career.
Stick to facts
Another critical area an employment background check could significantly impact is data verification. Many candidates share inaccurate information, exaggerate achievements, or downplay negative events during interviews and in their resumes. Little do they realize that hiring managers could cross-check details during pre-employment screening. And any discrepancies could severely erode trust and hurt your chances of getting hired by that organization, even in the future. So, it's essential to fully disclose whatever information is relevant and important to the hiring process.
Remember, a background check could often reveal much more information than hiring managers would sensibly require. And anything questionable that turns up could create doubt in their minds. This makes it important to be upfront about any critical details that an employer would be interested to know. Besides, these checks are often performed towards the latter part of the hiring process, after the interviews and screening tests are complete. This means, if you fail the background check, you won't get an opportunity to explain later. So, being transparent from the beginning could help avoid unwelcomed surprises for recruiters and boost your chances of getting hired.